WYPR Reads: Books to Run To?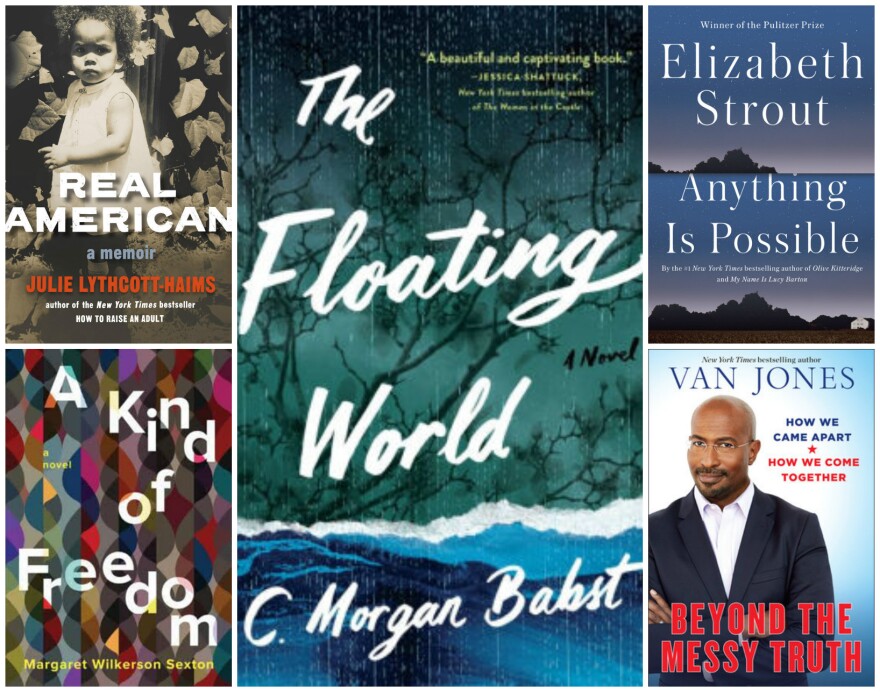 Whether you're running or watching the Baltimore Running Festival this weekend, you might want to put your feet up and read a book. Check out these recent book-related interviews on "The Weekly Reader" , "Midday" and "On the Record."
On this edition of "The Weekly Reader," we feature two novels that capture the unique physical and emotional landscape of 'The Big Easy,' Margaret Wilkerson Sexton's "A Kind of Freedom" and C. Morgan's "The Floating World."
Having a successful African-American physician as a father and a white mother who read her the works of Black authors was no barrier against the racism Julie Lythcott-Haims faced growing up in white Wisconsin. In her new book, "Real American: A Memoir", she describes her journey to self-acceptance and insight about what it means to be Black in America.
OTR_JulieLythcottHaims_101117.mp3
After a devastating fire in March 2016, The Book Thing--a free book depot--is back! Founder Russell Wattenberg tells us about the path to rebuilding and how the community stepped up.
Elizabeth Strout is Tom's guest for this edition of "Midday." She is the author of six novels and many short stories; her most recent book is a series of linked tales called Anything is Possible.
Midday_Strout_101717-MONO.mp3
Tom spends the hour with Van Jones, a Yale-educated lawyer, former Obama Administration advisor, founder of several social justice organizations, and a commentator and host on CNN. He's also an author, whose latest book is called 'Beyond the Messy Truth: How We Came Apart – How We Come Together'.
Midday_VJones_101617-MONO.mp3