Healthcare coverage from WYPR is made possible by support from GBMC HealthCare.
As Third Wave Of COVID-19 Hits U.S., Maryland Hospitals Prepare For Potential Spike In Patients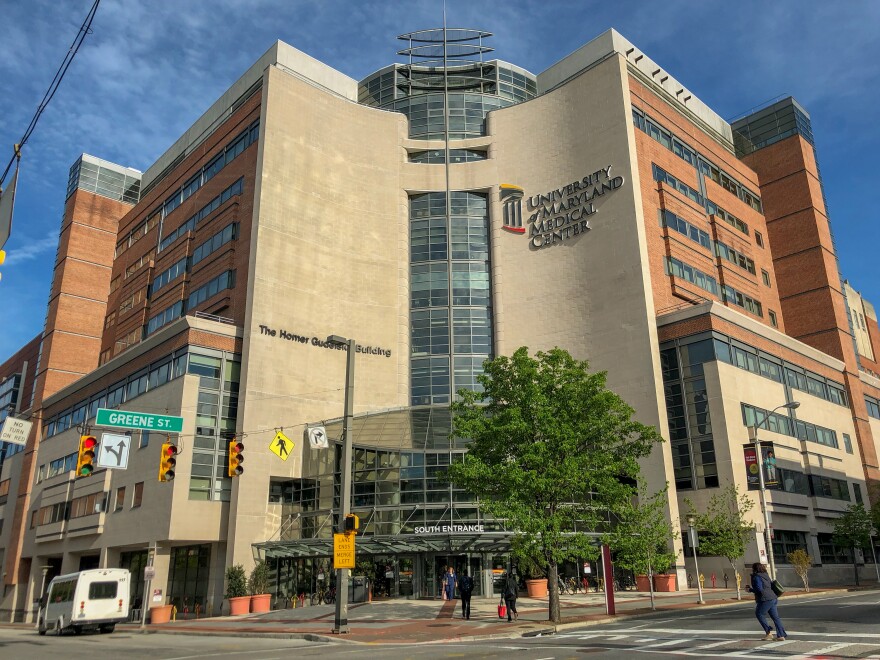 Maryland hospitals are preparing for a potential surge in COVID-19 patients. The state has yet to see a massive spike, but cases are on the rise.
Dr. David Marcozzi is COVID-19 Incident Commander for the University of Maryland Medical System. He said the system's hospitals are expanding ICU capacity, which means more beds, nursing staff and ventilators. The hospitals also have a more robust telemedicine system.
But he is concerned that a potential wave might mean a shortage in staff, who may be personally affected by the virus.
"People need to stay home because they're ill. People may need to stay home because they need to take care of someone who is ill within their family," Marcozzi said.
He said there is no question that cases will go up in the near future. Whether that increase will become a wave will depend on people's ability to stay safe.
"Our sense of we are our brother's keeper in this response is no more important than right now," Marcozzisaid. "Any decision we're making right now, we are going to see the effects of within the next three to four weeks."
The U.S. saw its highest new daily case count last week, reporting more than 99,000 cases on Friday.