State continues effort to expand CSX tunnel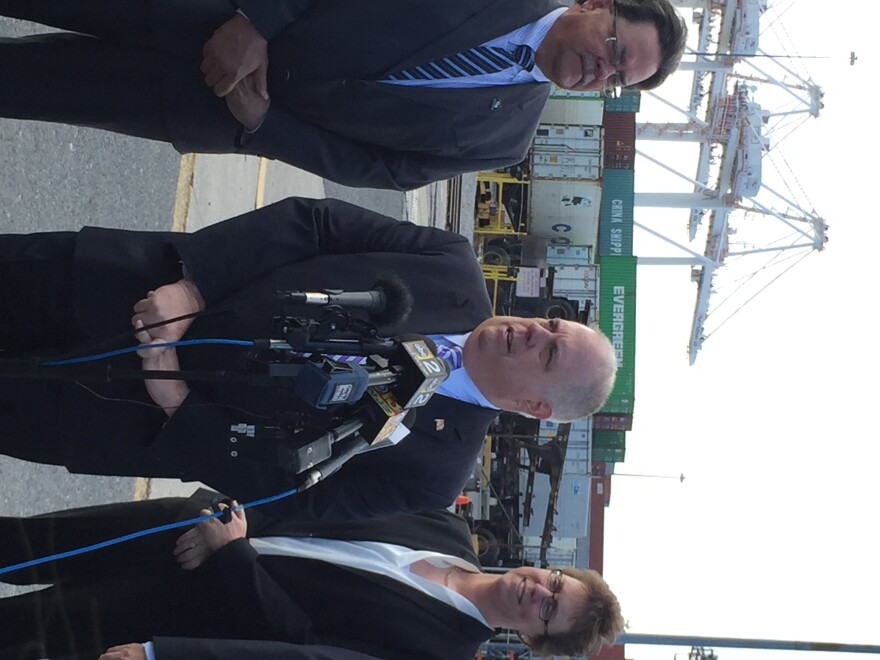 State officials are reapplying for a federal grant to expand Baltimore's 121-year-old Howard Street Tunnel, which CSX Transportation uses for its freight trains, Gov. Larry Hogan announced Monday during a news conference at the Port of Baltimore.
The tunnel's current height restricts how much cargo each train can carry. Hogan said that allowing trains to "double stack" shipping containers would significantly increase what CSX can transport and, as a result, the amount of business that goes through the port.
"As you know, we're one of two ports on the East Coast of the United States that can handle the bigger, deeper, post-Panamax ships, and so we can bring a lot of goods into the port here," Hogan said. "But we can do even more if we didn't have this bottleneck at the Howard Street Tunnel."
The U.S. Department of Transportation denied the state's application for the same funds last year. This time around, new construction techniques cut the project's cost by more than half, to about $425 million from more than $1 billion.
"We're hopeful to get the federal money," Hogan said. "But if we don't then we'll go back to the drawing board and figure out a way to get this done."