Federal Lawmakers Support Fallen Journalist Memorial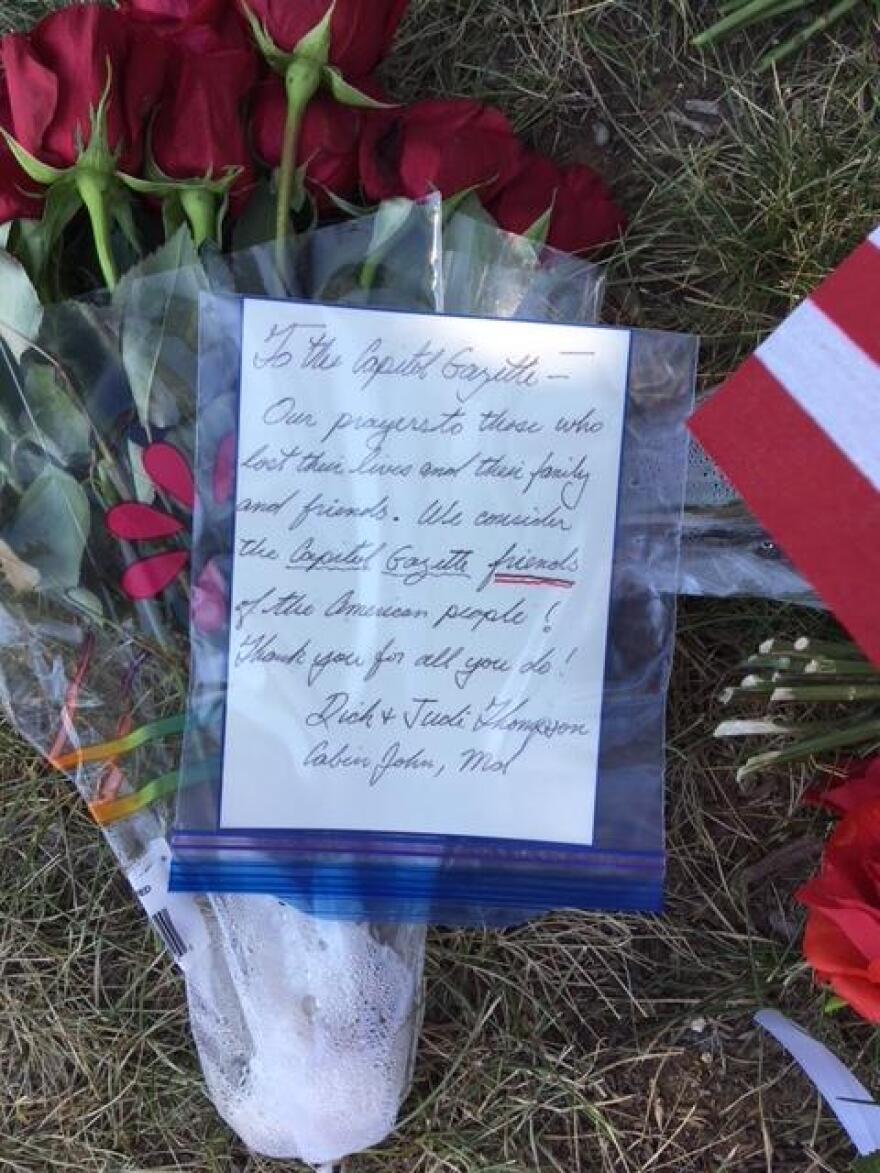 Two days before the first anniversary of the murders in the Annapolis Capital newsroom, federal lawmakers have introduced legislation to authorize a memorial to fallen journalists in the nation's capital.
The bill, sponsored by Senators Ben Cardin, a Maryland Democrat, and Rob Portman, an Ohio Republican, would allow the privately funded memorial on federal land in the District of Columbia.
Cardin said at a Washington news conference that he is often inspired by the monuments to those who fought America's wars and to the presidents who have led the nation.
"But there's clearly missing a memorial to the fallen journalists," he added. "The freedom of press is the bedrock of our country. But we don't have a focal point where we can pay our respect for those that have literally given their life in the line of duty to protect the democracy of this nation."
The memorial, to be built with donations to the newly created Fallen Journalists Memorial Foundation, will honor the five who died in the Capital Gazette shooting as well as other journalists killed doing their jobs.
It could be located somewhere south of the Tidal Basin, or maybe on the Virginia side of the Potomac north of Ronald Reagan National Airport.
On June 28 last year, a gunman shot his way into the Capital newsroom, killing Gerald Fischman, Rob Hiaasen, John McNamara, Rebecca Smith and Wendi Winters and leaving two wound.
Jarrod Ramos, who had a long standing grudge against the paper, was arrested and charged with the murders. He is in custody and is awaiting trial.
According to the Committee to Protect Journalists, the shooting was the worst in a newsroom since the organization began compiling data in 1992.
Capital Gazette Editor Rick Hutzell, who attended the announcement in Washington, said Annapolis and Anne Arundel County are working together for a local press freedom memorial, and if they can do it, Washington can, too. And he talked about the emotions in the Capital newsroom.
"People have asked how we're doing this week," he said. "It's been difficult. Rob and Wendy and Gerald and John and Rebecca are not there."
But Thursday, he said, a reporter who survived the attack will return to the Naval Academy to cover Induction Day, an assignment interrupted last year by the shooting, because journalists finish their assignments.