Out of the Blocks, Station North; Remembering Oriole Paul Blair; and a Self-Portrait of PTSD
The Out of the Blocks series showcases the Station North neighborhood in its own words; fans remember Orioles center-fielder Paul Blair; and combat veteran Karin Rodney-Haapala confronts her PTSD with the help of her camera
The Out of the Blocks documentary series (from Signal producer Aaron Henkin and music producer Wendel Patrick) continues with this audio collage of Baltimore's Station North neighborhood. This edition has been commissioned by MICA's MFA in Curatorial Practice class of 2015, and it's on display as a multi-media installation in the exhibit, Locally Sourced, at the Fred Lazarus Center, 131. W. North Avenue. The exhibition runs September 2nd through September 21st.


When Dean Bartoli Smith was 8 years old, he and his grandmother made a sign that read, "Yankees Beware, Here Comes Paul Blair." Blair was the Orioles' standout center fielder, a beloved figure on and off the field, and a hero to many young fans in Baltimore, including Smith. Blair passed away last December at the age of 69, and some of his most devoted fans have decided to honor him with a homegrown tribute befitting a Baltimore icon. Dean Bartoli Smith and Rafael Alvarez share the details for the upcoming celebration with The Signal's Lisa Morgan.
paul_blair.mp3
fans remember Orioles center-fielder Paul Blair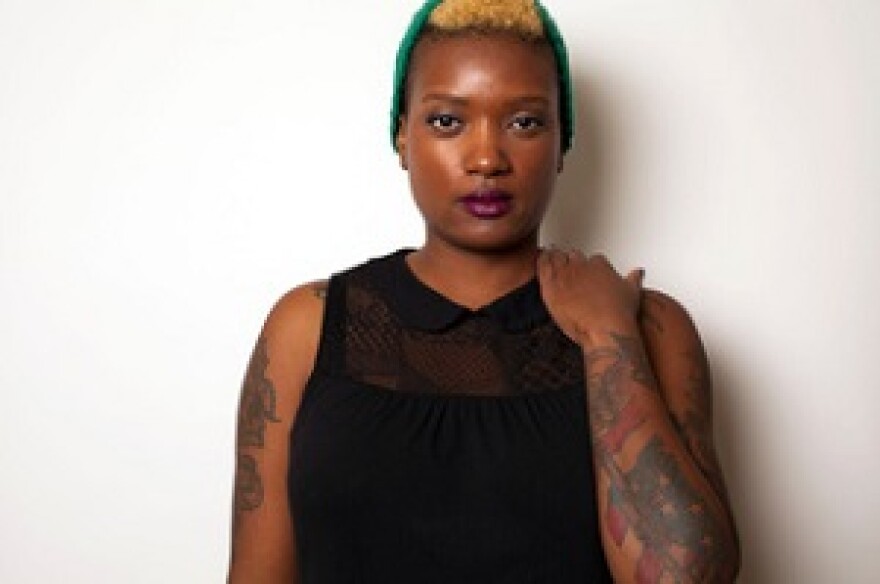 During the six months she was in Iraq, Karin Rodney-Haapala got used to the sounds of explosions. She was serving on the ground as a map-maker for the US Air Force, and she says she had no choice but to become numb to the sounds of bombs and IEDs. One thing that helped her cope was her camera. Karin took landscape shots and portraits of her fellow servicemen and women. After her tour of duty, she came back to the US, out-processed from the military, and tried her best to readjust to civilian life. The transition would be rockier than she expected. But once again, her camera would help her. Karin talks with The Signal's Aaron Henkin.

(Calendar note: Karin will share her story on stage in a theatrical production called, Telling: Baltimore 2014, presented by the Veteran Artist Program, at The Johns Hopkins University School of Public Health on Friday evening, September 26th. Details are at www.veteranartistprogram.org.)
karin_rodney_hapaapa.mp3
Karin Rodney Hapaala confronts her PTSD, with the help of her camera.