MVA 'Hush Hush' About COVID Outbreaks, Workers Say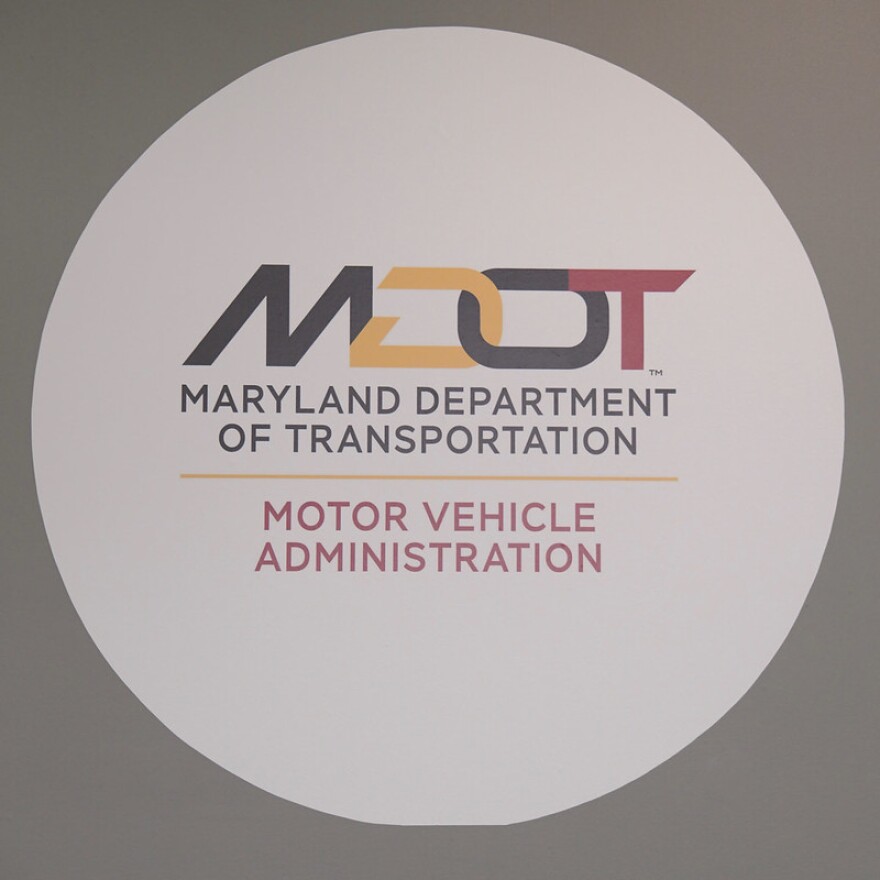 Renee Nadreau started feeling sick two weeks ago. She had a cough and a headache. At first she thought it might be allergies. Then she woke up one day and couldn't taste her coffee.
"Right then I knew I had COVID," Nadreau said.
After a test confirmed her diagnosis, Nadreau was certain she had caught the virus at the Maryland Motor Vehicle Administration headquarters in Glen Burnie, where she has worked for more than 20 years.
"I only go to work and home," she said. "I don't go anywhere else."
Her fiance and her son, who are also both home all the time, have since tested positive, too, as has Nadreau's sister, who lives next door with their elderly mother.
Nadreau said she knows some of her coworkers have the virus, "not because the administration is telling us. We're only finding out through word of mouth from other people or from the people themselves."
When Nadreau got her test results, she told her coworker. Then her coworker, who was also starting to feel sick, tested positive.
At least 16 MVA workers had confirmed cases of COVID-19 as of Friday, as have several dozen since the start of the pandemic, according to a spokeswoman for the agency. At least one worker died from the virus earlier this month.
However, MVA employees like Nadreau say no one in management tells them when a coworker is sick. Instead, they find out through word of mouth.
That's how Walter Powell, a shop steward with the American Federation of State, County and Municipal Employees union at the MVA in Largo, ended up quarantining for two weeks earlier this month.
Powell received a call on a Sunday night from one of his coworkers, who let him know that there were two people sick with COVID-19 at the MVA branch. Powell had been in contact with one of the people who was sick, so his doctor advised him to quarantine.
Powell said his coworker found out from another employee. No one from MVA management contacted Powell or his coworkers to let them know about the infections.
"We shouldn't find out from the coworker," Powell said. "You should tell these people, 'There is a possibility that you could have been exposed to COVID-19. You should go and get tested for your own safety.' Simple as that."
MVA Spokeswoman Whitney Nichels declined an interview. In an email, she said when employees tell human resources they have symptoms or have tested positive, "our human resources team reaches out to obtain information about the employee's positive test and/or symptoms, and to discuss if they have had contact with other employees. If they have had contact with other employees, HR contacts those colleagues to discuss their use of PPE and potential contact, without disclosing the affected employee's name, and instructs them on the appropriate actions to take."
But Renee Nadreau said that wasn't her experience. When the human resources official called her, "she asked me had I been around any of my coworkers for more than 15 minutes without a mask on. She asked me have I practiced social distance in the office," Nadreau said. "But she wasn't concerned with who I had been around."
Neither the human resources official nor the contact tracer from the local department of health asked her for names of people with whom she had contact, Nadreau said.
Mildred Womble, the local union president representing all MVA workers, said she typically finds out about COVID-19 cases among MVA employees through a sort of unofficial phone tree. That lack of official information is scaring employees, Womble said.
"Everything is so hush, hush," Womble said.
MVA leaders told the union they can't reveal infected individuals' names, but Womble said they don't need to know names.
"We ask the administration to do your part and notify us, like we're supposed to be notified," Womble said. "We have families. We can't just sit there and do the work, and just like it's over top of my head, and not knowing what's going on."
Womble and other union leaders are pushing the MVA to take additional steps to keep workers safe. They say conditions inside the branches make it difficult to social distance. They want more employees given laptops and allowed to telework, and they want more sophisticated cleaning procedures and better air filtration.
Whitney Nichels said the MVA has given employees hand sanitizer, disinfecting wipes, masks, gloves and information about other recommendations from the Centers for Disease Control and Prevention. Employees also have daily health screenings, and masks are mandatory.
"The health and safety of our staff and customers will continue to be our main focus as we navigate these challenging times," Nichels said.