Islamophobia on the Rise?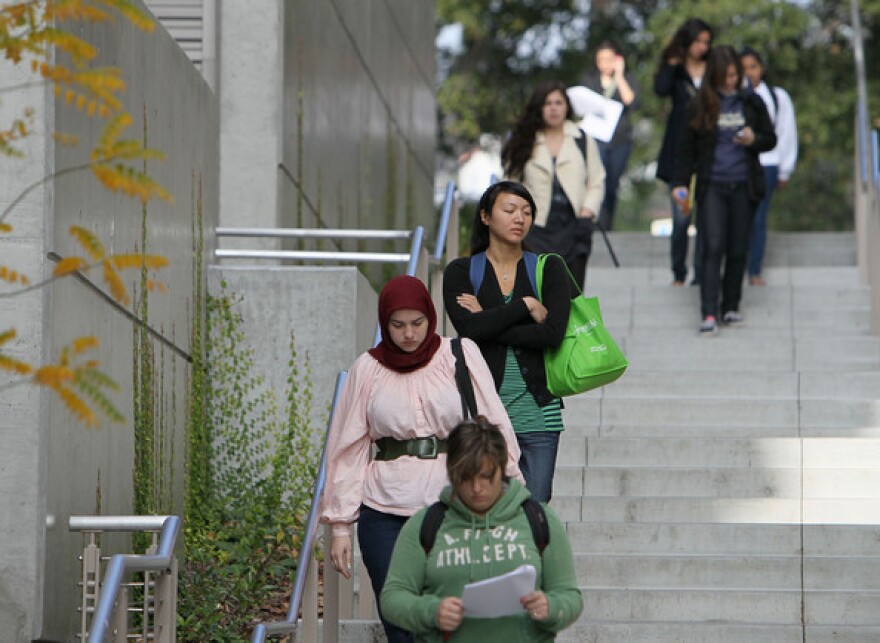 Hate crimes against Muslims have surged in the last year. And Muslims have been a popular target during the presidential campaign: Ben Carson said a Muslim could not become president; Ted Cruz called for police to patrol Muslim neighborhoods. And Donald Trump, the presumptive Republican nominee, proposed a temporary ban on Muslim immigrants, a position he's recently softened. Some Muslims say they feel less safe than at any time in recent memory, even after 9-11. Scholars say a long-standing fear of Islam among Westerners is driving the current wave of hostility. What are the roots of this anxiety? And how do terrorist attacks by people claiming a Muslim identity play into our fears?
Our guests: Homayra Ziad, the Scholar of Islam at the Institute for Islamic, Christian, and Jewish Studies in Baltimore, and Todd Green, author of "The Fear of Islam: An Introduction to Islamophobia in the West," and an associate professor of religion at Luther College in Iowa.