Casino News, Baltimore's Proposed Panhandling Ban, and Western MD's Black Bear Hunt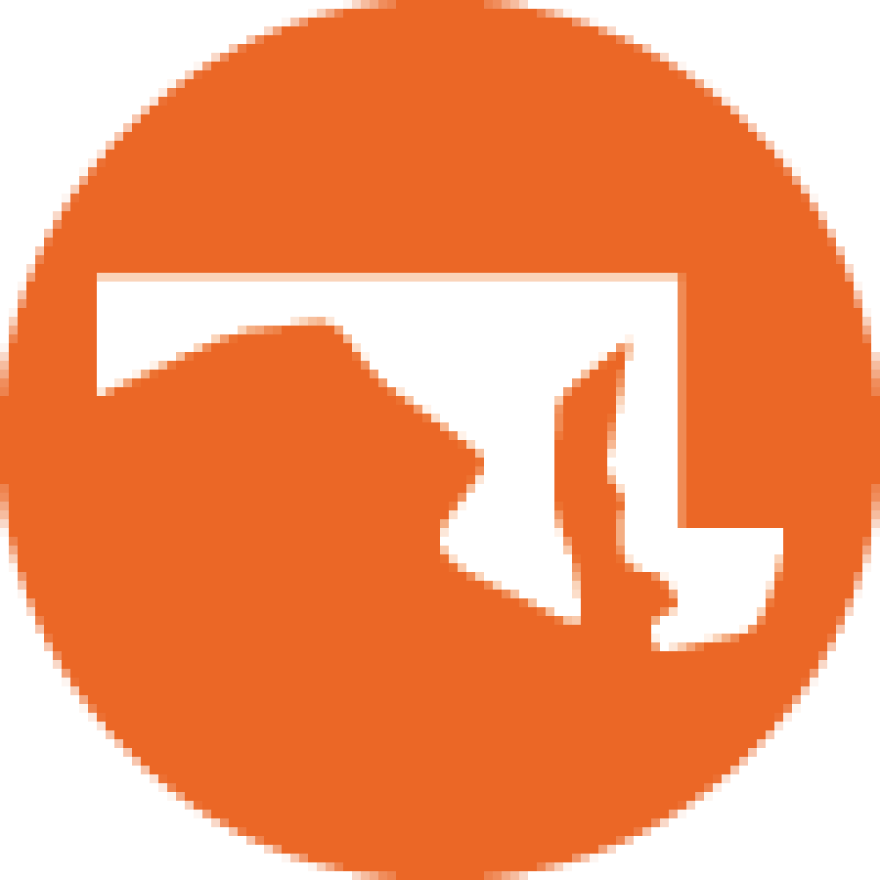 The corporate parent of the company building a casino in Baltimore says one of its businesses is under federal investigation for money laundering. That, plus more casino news, a look at a proposed ban on panhandling in Baltimore, Western MD's black bear hunt, and much more.
Harris Criticizes Affordable Care Act: First District Congressman Andy Harris is continuing to criticize the Affordable Care Act. Representative Harris appeared yesterday on CNN's "Crossfire," to argue that the federal government's approach to healthcare will not work. More than 2-thousand Marylanders have already signed up for coverage through the state's online exchange… but many had problems with that website. As the Baltimore Sun reports, Congressman Harris claims that problems people have had signing up for health insurance are only the beginning.
Fraser-Hidalgo Sworn In As Delegate: David Fraser-Hidalgo is now officially the state delegate for District 15 in Montgomery County. He was sworn in yesterday afternoon to replace Brian Feldman, who was appointed to the State Senate last month. Delegate Fraser-Hidalgo, a Democrat, is a former Montgomery County police officer and also was vice president of the Hispanic Chamber of Commerce for Montgomery County. The Washington Post has more.
Young Returns Some Donations: The President of the Frederick County Board of Commissioners is returning thousands of dollars to his donors. Blaine Young had been planning to run for the Republican nomination for Governor until August of this year – and he raised nearly a half million dollars to pay for the campaign. But then he decided not to run. Young had already spent about half the money that came in… so he's offering to return 52 percent of the original donations his supporters had sent him. So far, he's returned less than 5-thousand dollars to his donors. The Frederick News Post reports that Young is considering a bid for Frederick County Executive next year… if he runs for the job, he'll be allowed to use the cash he raised for a gubernatorial bid in that campaign.
Soliciting A Line Between Safety And Protected Speech: Back in January, Baltimore City Councilwoman Rikki Spector introduced a bill to stop panhandlers and anyone else looking for money from approaching cars on city streets. The measure's been put on hold for the last 10 months… but it could go to the full council after a committee hearing later today. And as WYPR's Kenneth Burns reports, not everyone is happy about that…
Baltimore Casino Parent Company Under Investigation: The parent company of the casino under construction in Baltimore says one of its businesses is under federal investigation for money laundering. The Baltimore Sun has more here. However, Caesars Entertainment Corporation is assuring the city that the Horseshoe Casino remains on track to open in the third quarter of 2014. The Baltimore casino project is expected to create 17-hundred jobs, and casino revenues will be used to provide property tax relief to city residents – and to help pay for rebuilding and renovating city schools.
Penn National Pledges Potential Revenue To PG: One of the companies vying to put up a casino in Prince George's County says if it gets the license, it'll contribute about 320-million to the County's – helping fund health and educational programs. The company is Penn National Gaming; it's looking to build a $700-million Hollywood Casino Resort in Fort Washington at Rosecroft Raceway. Two other companies are competing for the Prince George's County casino license; Greenwood Racing and MGM resorts. The state's expected to award the license by the end of the year. There's more here from the Baltimore Sun and here from the Baltimore Business Journal.
County To Regulate Hookah Lounges: The Baltimore County Council is looking to regulate hookah lounges; cafes where people smoke flavored tobacco in water pipes. There are nearly 30 of these cafes around Baltimore County – with the vast majority of them opening within the last 5 years. Hookah lounges currently face little regulation. But as the Baltimore Sun reports, that's about to change. Yesterday, the Baltimore County Council voted to direct the County's planning board to develop recommendations to regulate hookah lounges.
PG County Council To Consider E-Cigarette Ban: A Prince George's County Council member wants to ban the use of electronic cigarettes in public spaces. Councilwoman Ingrid Turner's bill would ban the vapor-producing devices from public housing areas, bars and restaurants. She says there is concern because no one knows the long-term effects of being exposed to the vapors. As the Gazette reports, if the bill passes the full council, Prince George's County would be the first Maryland jurisdiction to impose a ban on e-cigarettes.
Watermen Sue Over Menhaden Catch Limits: A group of Maryland watermen is suing the state – in order to block the new rules on catching menhaden fish. Menhaden are frequently used as bait, or processed to go into animal feed and health supplements. The lawsuit seeks to impose a temporary restraining order on the cap for this year's harvest – which is set at just over 5 million pounds. Last year, watermen hauled in more than twice that – some 13 million pounds of the fish. Maryland's Department of Natural Resources tells the Baltimore Sun that the new limits are legal and scientifically supported; the watermen say the limits violate state and federal law.
Black Bear Hunt Underway: Maryland's annual black bear hunt has begun in the far western part of the state. The state's Department of Natural Resources issued 380 permits for the hunt in Allegany and Garrett counties. The Bear hunt began yesterday; it runs through Saturday, or until the quota of 95 to 130 bears is reached. The Baltimore Sun reports that 41 bears were taken yesterday. The Baltimore Sun notes that bear hunting had been banned for decades in Western Maryland; the hunts resumed in 2004.
Looking For A Home Near A Graveyard? Charm City Has 'Em: Just in time for Halloween, a new survey ranks Baltimore City number one in the nation for homes for sale near cemeteries. Real estate website Redfin.com says its study found that, on-average, homes near cemeteries are smaller, but sell for more per square foot. The Baltimore Business Journal reports that, as of last week, Baltimore had 172 houses for sale near graveyards, which is more than any city in the study. Philadelphia was number two on the list, followed by Chicago, Boston and Atlanta.
Baltimore County To Build New Animal Shelter: Baltimore County is planning to spend five-million dollars to build a new animal shelter in an effort to improve services. County officials tell the Baltimore Sun they have outgrown their current facility, as it is too small and is not configured to handle current needs. The new facility will feature more kennel space, a meet and greet area for adoptions and a surgical area for spaying and neutering; it'll also offer an outdoor exercise area for dogs, and a dog park that is open to the public.