Obama To Address Government Shutdown In Rockville, Online Health Exchanges Struggle Amid High Volume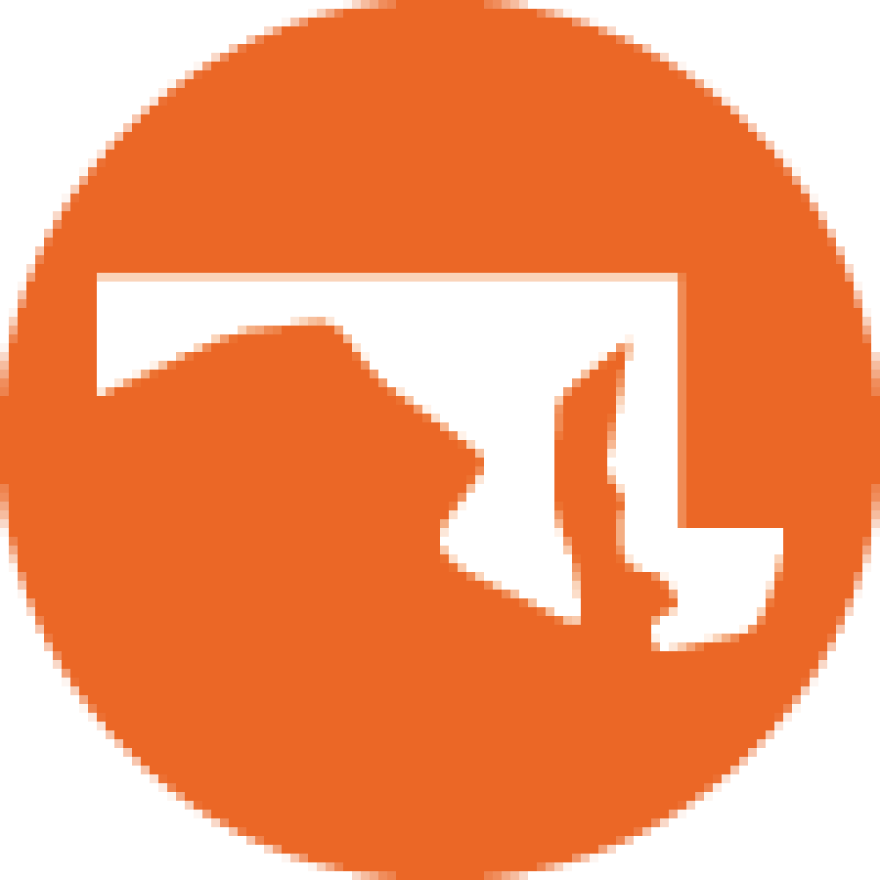 President Obama will address the impact of the federal government shutdown on businesses in an appearance in Rockville. More on the impact of the shutdown on MD, plus: online health exchanges struggle amid high volume, gun sales surge, and more.
Shutdown Continues; Obama To Address Impact In MD Visit: President Obama is expected to visit a Maryland construction company today to talk about the federal government shutdown's impact on businesses. The Baltimore Sun reports that the President will make his appearance at M. Luis Construction in Rockville – the business is one of our state's largest minority owned contractors. In Maryland, about 251-thousand people work for federal contractors – that's about 8% of the state's workforce. The Baltimore Sun notes that another 10% of Maryland's workforce is employed directly by the federal government… and many of those workers have been furloughed during the shutdown, and are not being paid. Members of Congress are being paid, however, because their salaries come from a different funding source… but at least one Maryland Congressman won't be keeping his shutdown paycheck; 6th District Representative John Delaney says he's donating his salary to charity. Governor Martin O'Malley's office estimates that the federal government shutdown is costing Maryland's economy nearly $15-million a day in business and another $5-million in sales and income tax revenue. The shutdown is also affecting commuting patterns in the region. Triple-A Mid Atlantic says the impact of fewer workers on the roads is being felt all over the state, with volume significantly lower than normal near federal offices and military installations. Down in DC, a drop in ridership on Metro has prompted some changes – the Washington Metropolitan Area Transit Authority says that Metro will operate only six-car trains until further notice. But no changes are in store for Baltimore's Metro Subway… or, indeed, any of the other public transit systems run by the Maryland Transit Administration. The MTA says it's seen a drop in ridership since the shutdown started, telling the Frederick News Post that MARC's Brunswick line had 10 percent fewer riders than usual yesterday. However, MARC trains are set to run on usual schedules today. The government shutdown is making it hard on tourists in Washington DC, but it could bring them to Baltimore. Officials with the Maryland Zoo in Baltimore tell WJZ they've received a lot of calls from schools in Maryland and other states that can't go to the National Zoo and are choosing the Maryland Zoo as an alternative. The Maryland Science Center, the National Aquarium and other Baltimore attractions could benefit from people looking for an activity. The shutdown is not affecting the US Navy mapping blimp that's been sighted in the skies over Baltimore for the past week or so. The Baltimore Sun reports that the blimp will continue its operations through Saturday; it's the only Navy airship currently in operation. And it looks like the Navy-Air Force football game will be played after all – despite earlier reports that it'd be put on hold because of the federal government shutdown. A Pentagon spokesman tells the Capital Gazette that the game will be played as scheduled this Saturday at Navy-Marine Corps Stadium in Annapolis; it'll be paid for without using any funds appropriated by Congress.
Smith Says House Republicans Mirror Stengel's Mets: WYPR's Senior News Analyst Fraser Smith says the U.S. House of Representatives is beginning to look like the New York Mets. Fraser comments in his weekly essay.
MD Health Exchange: Maryland's health exchange website is now entering its third day. It's still struggling to handle visitors due to high volume. About 130-thousand people visited marylandhealthconnection.gov on Tuesday and Wednesday; and at one point the site was getting a thousand hits a minute. Officials say that things should work more smoothly in the coming days. For now, the Baltimore Sun reports that only people who've already created an account with the website can use it to shop for insurance – no new accounts can be created at this time. In related news, three health systems in Western Maryland are planning to work together to deliver health care under the Affordable Care Act. The Baltimore Business Journal reports that Frederick Regional Health System, Hagerstown's Meritus Health, and Cumberland's Western Maryland Health System signed a letter of intent to form an alliance. The Baltimore Sun reports that the deal could lead to a sharing of services and management.
Gun Sales Surge: Maryland's new gun law has resulted in a record year for the state's firearms dealers; in fact, the state's seen more guns sold in the first nine months of this year than in the previous two years combined. Maryland's new gun law was passed months ago but took effect this week, giving people months to make gun purchases before sales became more strictly regulated. The Baltimore Sun reports that buyers have applied to purchase more than 117-thousand guns this year, with 15-thousand purchases taking place in the ten days before the law took effect.
MdTA Says Travel Plaza Cleanup Will Cost More Than Expected: The Maryland Transportation Authority says it will likely cost some $3-million to clean gasoline-contaminated soil at two travel plazas on I-95. Officials had originally budgeted just $800-thousand for the work at Harford County's Maryland House plaza and Cecil County's Chesapeake House plaza. It's already cost $2.6-million to clean up the Maryland House plaza alone. The Baltimore Sun reports that the two service areas are among the busiest travel plazas in the country; both have operated with gas stations for decades.
Rushern Baker IV To Run For Delegate: The son of Prince George's County Executive Rushern Baker is running for a seat in the General Assembly. The Washington Post reports that Rushern Baker, The Fourth kicked off his campaign yesterday, saying he plans to run for Delegate in the 22nd District which includes parts of Greenbelt, Hyattsville and New Carrollton. Baker is an artist who teaches part-time at the University of Maryland; he says he is eager to continue his family's tradition of public service. The 26-year-old says he will work for economic development and hopes to become an advocate for the arts.
Charm City's Last Porn Theater For Sale: Baltimore's last adult movie house looks like it's closing down. The Apex Theater, in Fells Point, will be auctioned off next week, and will likely be redeveloped; one of the potential bidders wants to convert the porn theater into a church. The Baltimore Sun reports that the Apex has been operating as an adult movie only theater since 1972. Filmmaker John Waters calls the Apex "a wonderful place"; Waters tells the Sun he's sad to see the porn theater go. There's more here from the Baltimore Business Journal.