A Background Check Lawsuit, More Filings For 2014 Elections, Casino News, and Lobbying In Annapolis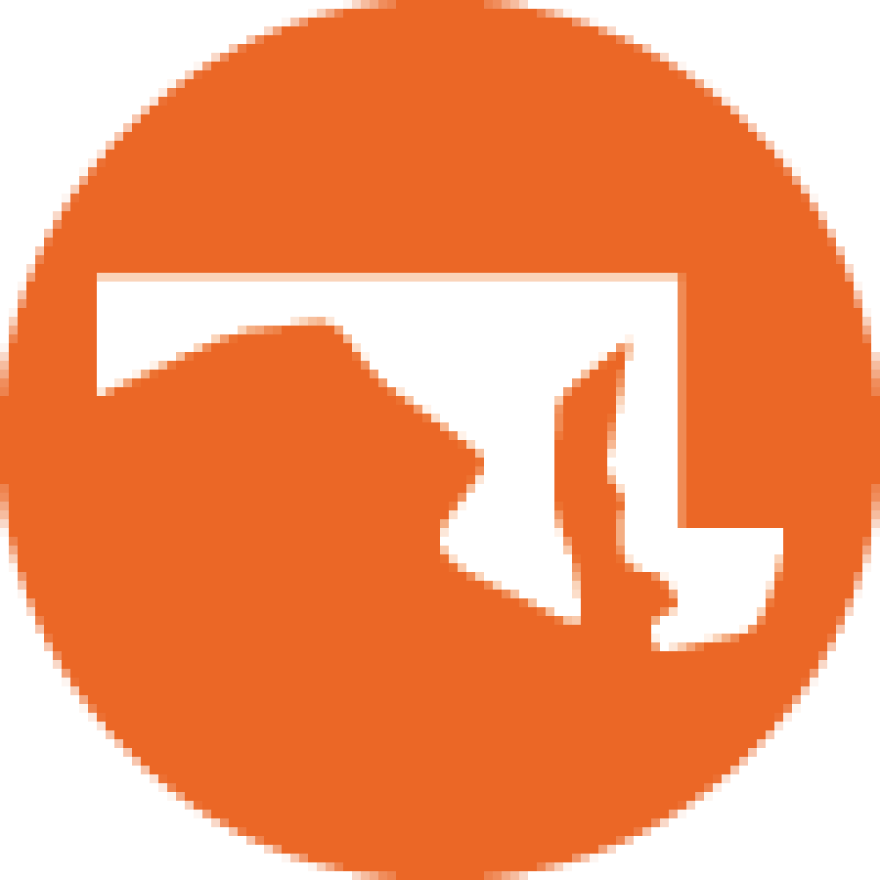 A judge has denied a temporary restraining order to stop Maryland State Police from using outside agencies to help process a backlog of gun applications. More candidates file for the 2014 elections. Plus: lobbying Annapolis, casino news, Express Toll Lane rates, voter fraud, and more.Background Check Lawsuit: A judge is saying no to gun rights groups who are seeking an injunction to stop the Maryland State Police from using data-entry workers to process information related to gun background checks. At least for now. The Anne Arundel County judge yesterday denied the request for an immediate injunction, but as the Baltimore Sun notes, the judge did schedule a hearing for later this month on the matter. The Washington Times reports that the lawsuit was filed by a coalition of gun rights groups, who claim the background checks are being processed on unsecured networks that could leave thousands of gun buyers open to identity theft. State Police say that they've had no indication that any identity thefts have occurred, and say they've put procedures in place to assure that such thefts don't happen. Police are working to clear a massive backlog of background checks, created as tens of thousands of people sought to buy guns in advance of the October 1st implementation of Maryland's new strict gun laws. Governor Martin O'Malley has vowed to eliminate the background check backlog by the end of the month.
Franchot Files For Comptroller's Race: State comptroller Peter Franchot is now officially running for reelection. The Baltimore Sun reports that the Democrat filed his papers with the State Board of Elections yesterday, as he seeks a third term in the office. So far, Franchot is currently the only candidate in the running to be the state's chief tax collector in the 2014 election.
2014 Attorney General's Race: The State Attorney General's race is shaping up to be a crowded one, at least on the Democratic side. The Washington Post reports that Prince Georges County Delegate Aisha Braveboy and Montgomery County Delegate Bill Frick filed their paperwork to run for the post this week. Montgomery County State Senator Brian Frosh had already officially entered the race, and Baltimore County delegate Jon Cardin has formally declared his candidacy but not filed his papers. Incumbent Attorney General Doug Gansler, also a Democrat, will leave the post as he mounts a bid to be Maryland's next governor. No Republicans have announced intentions to enter the Attorney General's race yet… in 2010, Gansler won the seat without facing a GOP challenger. The State Board of Elections has a list of official candidates in statewide races here.
Gansler Prepares For Gubernatorial Bid: Gansler says he will formally declare his candidacy for the governor's post on Tuesday of next week… and yesterday, he unveiled a video highlighting his credentials. The Washington Post reports that the spot includes testimonials by prominent officials and highlights from his political career which includes a stint as Montgomery County state's attorney. Other Democrats running for the state's top job include Montgomery County Delegate Heather Mizeur and Lieutenant Governor Anthony Brown – who's the only gubernatorial candidate to have filed his official paperwork. The Baltimore Sun has more here.
How Annapolis Is Looking More And More Like Washington: WYPR's Fraser Smith and Center Maryland columnist Josh Kurtz talk about state government officials and staffers finding work with lobbying firms and the increased influence lobbying campaigns have in Annapolis. It's this morning's edition of Inside Maryland Politics.
Casino News: More table games are coming to Maryland's casinos. On the Eastern Shore, the Casino at Ocean Downs is planning a 35-thousand square foot expansion; the new space will include room for about 10 table games, which currently aren't offered at the facility. The state's Lottery and Gaming Control Agency still needs to sign off on the plan; if it does, casino officials tell the Baltimore Business Journal that the expansion will create about 70 jobs. In Western Maryland, the Rocky Gap Casino Resort could start offering live poker as soon as October 7th; the Gaming Control Agency has approved the plan, pending a successful test run. The Baltimore Business Journal reports that Rocky Gap's casino already offers table games, as do two other Maryland casinos – Cecil County's Hollywood Casino Perryville and the Maryland Live! Casino in Anne Arundel County. Baltimore City is set to get its own casino next year. And three companies are bidding to win a license to put up a casino in Prince George's County. The Baltimore Business Journal reports that all three will make their presentations to Maryland's Video Lottery Facility Location Commission next month. One of the three, Penn National Gaming, already runs a Maryland Casino – but a state agency has approved that company's plans to create a new corporate entity to run that facility, so that Penn National can remain in the bidding. The Baltimore Sun notes that state law says an individual business can operate only one video lottery facility in Maryland. The license for the Prince George's County casino will likely be awarded by the end of the year.
MdTA Board Approves Express Toll Lane Rates: The board of the Maryland Transportation Authority has approved proposed toll rates for the new I-95 Express Toll Lanes that'll open up next year northeast of Baltimore. Under the plan, drivers of two-axle vehicles would pay between 25-cents and 35-cents per-mile during peak periods. That would amount to a charge of about 2 dollars and 45 cents to travel the entire 7 mile stretch of the road. The tolls would be high speed and charged with E-ZPass, and those without E-ZPass will be mailed a citation they can either pay or contest. The rates are not yet set in stone; the Baltimore Sun reports that a series of public hearings must take place before the Maryland Transportation Authority's executive secretary makes the rates final.
Gansler Joins Effort To Prevent Obamacare Fraud: Maryland is getting involved in in a new state and federal effort to prevent consumer fraud in the health insurance marketplace. Attorney General Doug Gansler says he expects implementation of the Affordable Care Act will likely lead to attempts to exploit the public. Gansler says his office will work with federal stakeholders to educate consumers, investigate complaints and prosecute those who violate the law. Gansler attended a meeting at the White House yesterday to discuss and formally kick off the initiative.
State Police End Frederick County Task Force: The Maryland State Police are pulling out of a narcotics task force in Frederick County, effectively shutting that task force down. The task force had been focused on dismantling drug crimes in Frederick County. The five troopers who worked on the force will now work on multijurisdictional investigations – a move state police spokesman Greg Shipley tells the Frederick News Post represents the work "state police should be doing." Frederick County Sherriff Chuck Jenkins says he disappointed that the task force his being dismantled.
Guilty Plea In Voter Fraud Case: A Frederick County woman has pleaded guilty to committing voter fraud in the 2012 presidential election; she admitted to signing her mother's name on an absentee ballot, weeks after her mother died. The Baltimore Sun reports that she was sentenced to probation before judgment and ordered to perform 40 hours of community service.
Baltimore Baseball: The Orioles lost yesterday's game against the Boston Red Sox; the score was 3 to 1. The defeat drops the O's back to two games out of the American League's second Wild Card Spot. The Orioles will be in Florida tonight for a game against the Tampa Bay Rays.
Baltimore Football: The Ravens are getting ready for this weekend's game against the Houston Texans; it's set to start at 1 o'clock on Sunday afternoon at M&T Bank Stadium.