Baltimore Bans Electronics Resale Kiosks, Jones Back On AA Council, & Ads For MD's New Gun Law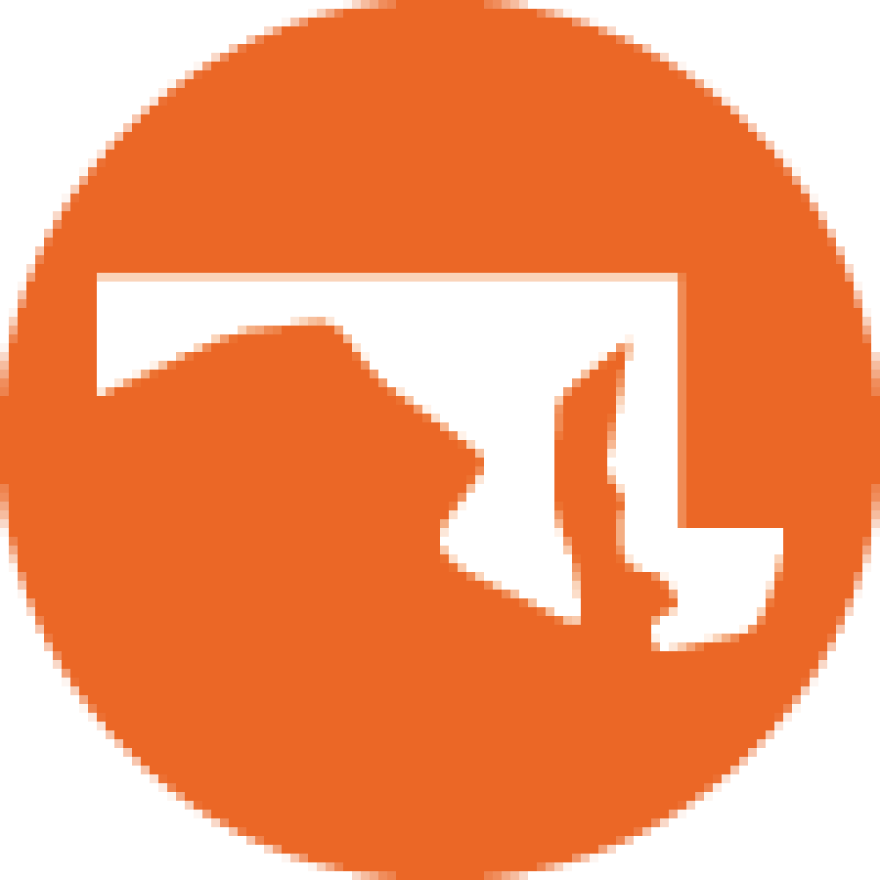 Machines that pay cash in exchange for cell phones are now illegal in Baltimore City. Daryl Jones is returned to the Anne Arundel County Council. Controversial efforts to reduce background check backlog called legal, ads about MD's new gun law unveiled, and more.Baltimore Bans Cell Phone Sale Kiosks: Machines that pay cash in exchange for cell phones are now illegal in Baltimore City. The Baltimore Sun reports that the City Council voted last night to ban the kiosks, which Mayor Stephanie Rawlings Blake says attract criminal activity. None of the machines are currently in Baltimore, but there are 16 located around the region. And Delegate Luke Clippinger tells WJZ he'll introduce legislation that would ban the machines statewide in next year's General Assembly session.
Jones Back In The AA County Council: Daryl Jones has returned to the Anne Arundel County Council. As the Capital Gazette notes, Councilman Jones was removed from office last year after going to prison for failing to file a tax return… but last week, a Circuit Court judge agreed with the Maryland Court of Appeals that the ouster was improper. The man who was appointed to take Jones' place, Pete Smith, resigned from the Council last night, restoring Jones to his old post. The Baltimore Sun notes that now former-Councilman Smith had been campaigning to be elected to that seat in his own right in next year's election… now, that campaign will be to take it back.
State Lawyer Says Efforts To Reduce Background Check Backlog Were Legal: The Maryland State Police are working to eliminate a massive backlog in gun purchase background checks… and earlier this month, they enlisted dozens of civilian state workers from other agencies to enter data into forms as a means of speeding the process along. That move proved controversial, as state law requires police to review and investigate applications. But the civilian workers didn't do the background checks themselves, and the Baltimore Sun reports that a lawyer from the Maryland Attorney General's office says their involvement in the process was legal. The background check backlog was the result a massive surge in gun buys, coming in advance of next month's implementation of new strict gun laws. Governor Martin O'Malley has vowed to have the backlog cleared before the first of October, when the new laws kick in.
Gun Law Ad Campaign Unveiled: House Speaker Michael Busch will be in Baltimore today, joining Mayor Stephanie Rawlings-Blake for the official roll-out of an ad campaign, designed to promote Maryland's new gun laws… which take effect on October 1st. Among those featured in the ads are Baltimore County Police Chief Jim Johnson, a hunter, and a mother who will speak about the new gun licensing system – which will require handgun buyers to submit their fingerprints to state police. The Baltimore Sun has more here.
SRB's Prosecutor-Funding Plan Rejected: The Baltimore City Council has rejected Mayor Stephanie Rawlings-Blake's plan to fund new prosecutors. The mayor wanted to take some $100-thousand from the coffers of the Department of Recreation and Parks and use it to pay for two new prosecutors. The mayor's office said the money was earmarked for scholarships in last year's budget, but never spent – a spokesman for Rawlings-Blake argued that hiring the prosecutors would be an appropriate use of the funds. But the Baltimore Sun reports that Council unanimously voted against the idea, with some council members expressing concern about the money being taken from parks.
Craig To Talk About Stormwater Fees: David Craig is set to talk about stormwater fees in Abington today. The Harford County Executive – and Republican Gubernatorial Candidate – says he'll use the news conference to talk about the "negative impact" that he thinks they'll have on Maryland businesses. Ten counties are required to impose stormwater fees on property owners; proceeds of the fees will be used to reduce nutrient runoff into the Chesapeake Bay. The size of the fees varies from county to county, but in most, they're based off the amount of "impervious surface" on the property in question. That ends up hitting businesses with big parking lots hardest; Craig will be at one of those, an auto dealership, for today's news conference. Craig's spokesperson tells the Baltimore Sun that today's news conference is not a campaign event.
Grasso Exits AA County Executive's Race: The Anne Arundel County Executive's race has become less crowded. County Councilman John Grasso announced last night that he will not be running for the job; instead, he'll seek re-election to his current seat. Grasso's departure leaves two Republicans vying for their party's nomination: current County Executive Laura Neuman and Delegate Steve Schuh. The Baltimore Sun reports that only one Democrat, Joanna Conti, is currently in the running for the job.
Baltimore Gets Grant To Help Minority-Owned Businesses: The city of Baltimore is getting a 900-thousand-dollar federal grant designed to help minority owned businesses. The U.S. Department of Commerce grant will be used to establish a minority business development agency business center in Baltimore. The Baltimore Business Journal reports that the facility will provide consulting services to minority firms, helping them to obtain contracts, capital and new market opportunities.
Salisbury Police Consider Carrying Tasers: On the Eastern Shore, the city of Salisbury is considering whether to have some of its police officers carry Tasers. The devices are already used by many Maryland law enforcement agencies, including Baltimore City's police department… but the Maryland State Police don't use them, and so far, neither do the Salisbury police. But the Daily Times reports that could change. The Salisbury police department wants to start with a year-long try out program, to be paid for by revenues from the city's automated speed cameras.
Perry Hall Dog Park Groundbreaking: There will be a groundbreaking today for the new Perry Hall dog park. The Perry Paw Dog Park is a 205-thousand dollar project which will feature small and large playing areas, doggie water fountains and other amenities. The community raised 20-thousand dollars in private funds to support the construction. The Baltimore News Journal has more here.
Baltimore Baseball: The Orioles go up against the Red Sox in Boston tonight. The O's are now two games back of Texas in the race for the second American League Wild Card spot. Later this week, the Orioles will play in Tampa; they'll be back home to Baltimore next week for the final games of the regular season.